Center of physiotherapy ProPhysio
Welcome to my pages ProPhysio physiotherapist Mgr. Jana Šuveríková.
I provide comprehensive care in the field of specialized physiotherapy, with emphasis on the prevention and treatment of pain in the musculoskeletal system. We offer a comprehensive physiotherapy, physical exercises, joint mobilization, sport physiotherapy and kinesiotaping.
Mgr. Jana Šuveríková
---
Who I am?
My name is Mgr. Alexandra Olšová and physiotherapy have been working for several years. I focus mainly on the problems of the movement system, such as back pain, unstable ankles, knees, shoulders, blocked ribs, etc. or on the issue and the therapy of dizziness. I have also been involved in physiotherapy in pregnancy and postpartum. I myself actively devote myself to sport and therefore a significant part of my clients are active athletes at recreational or top level.
In physiotherapy I look at the patient complexly and spend as much time as he needs. I focus mainly on the issue of the movement system, which arises either as a result of sports injury, injury or poor lifestyle (long-term sitting, inappropriate loading).
---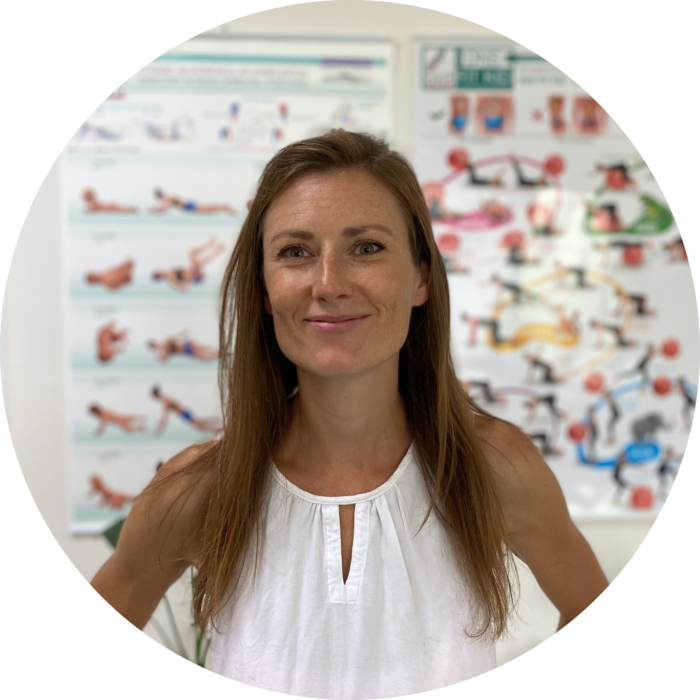 My statistics:
0
Completed professional courses
0
Meters of applied kinesio tape
How can physiotherapy help me?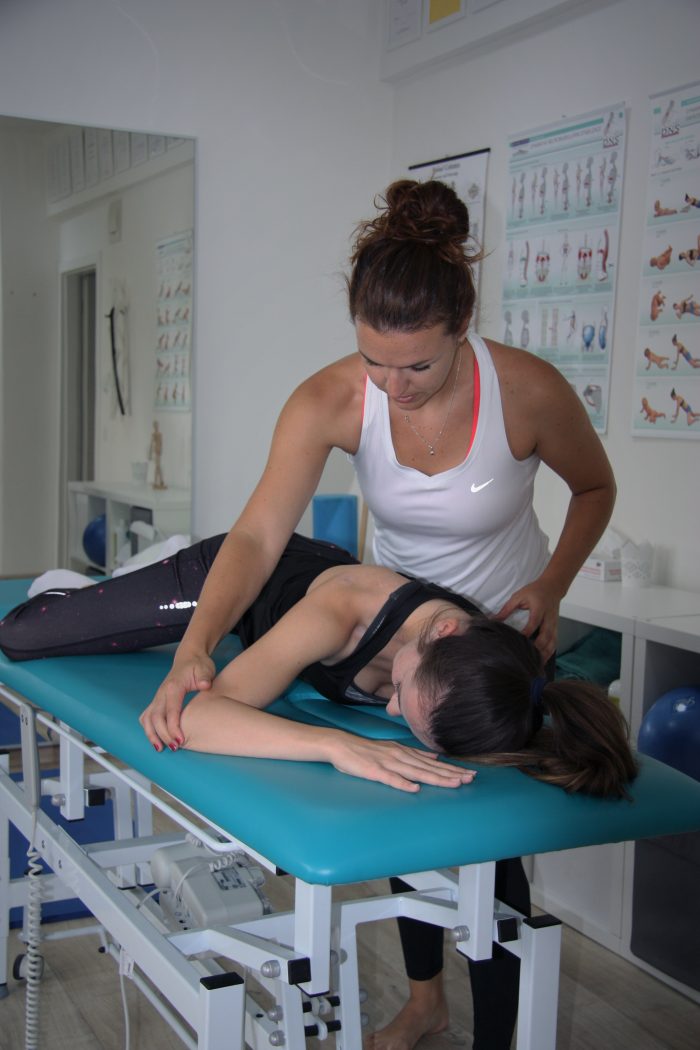 ---
Acute or chronic back pain

Headaches, migraines

Post-traumatic conditions (fractures, protruding joints, muscle stretching)

Degenerative diseases of the nasal joints (osteoporosis, arthrosis)

Flat foot, Hallux vagus, heel spur

Faulty body posture

Illness and overload of tendons (tennis and golf elbow)

Blocked ribs

Physiotherapy in pregnancy and postpartum (back pain, abdominal muscles diastasis …)

Physiotherapy in pregnancy and postpartum (back pain, abdominal muscles diastasis …)
Our premises